Campaign Details is where you will put your Link for ActBlue or NGPVAN for donation buttons, as well as all the social media icons you wish to display in the header.
Campaign Details are accessible from the Admin Portal by clicking Settings on the left-side navigation, then Campaign Details. To edit the Campaign Details, select the box as shown with the red square below.
Then select Campaign Details.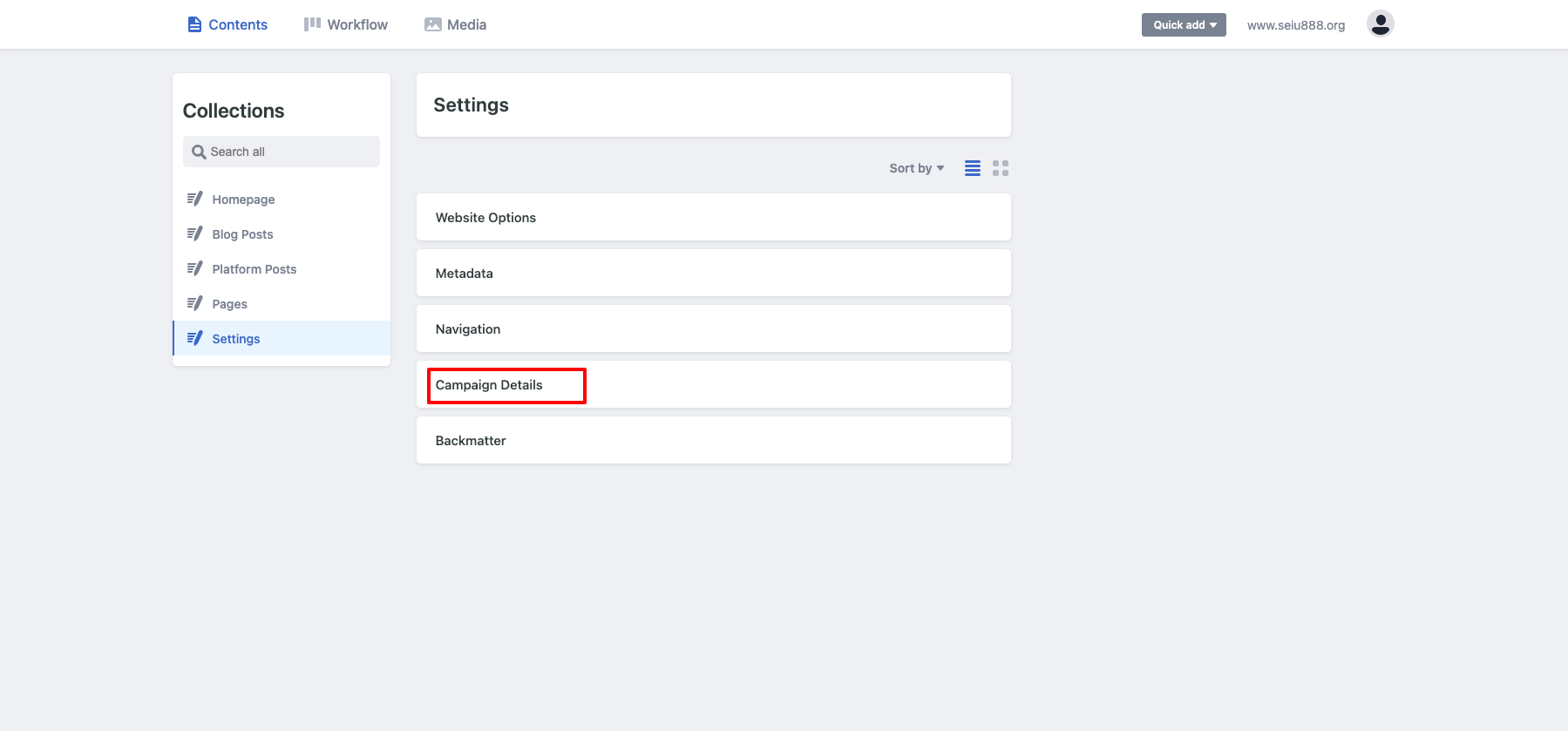 Next, you will be at the screen to input the necessary links that donation buttons and social buttons redirect to in the website's header or footer.