Backmatter is the latest section to be added to the Setting navigation. In Backmatter you will find the ability to add a form directly to the Marquee section, create redirects and password protected pages. When you access Backmatter your screen should look like this: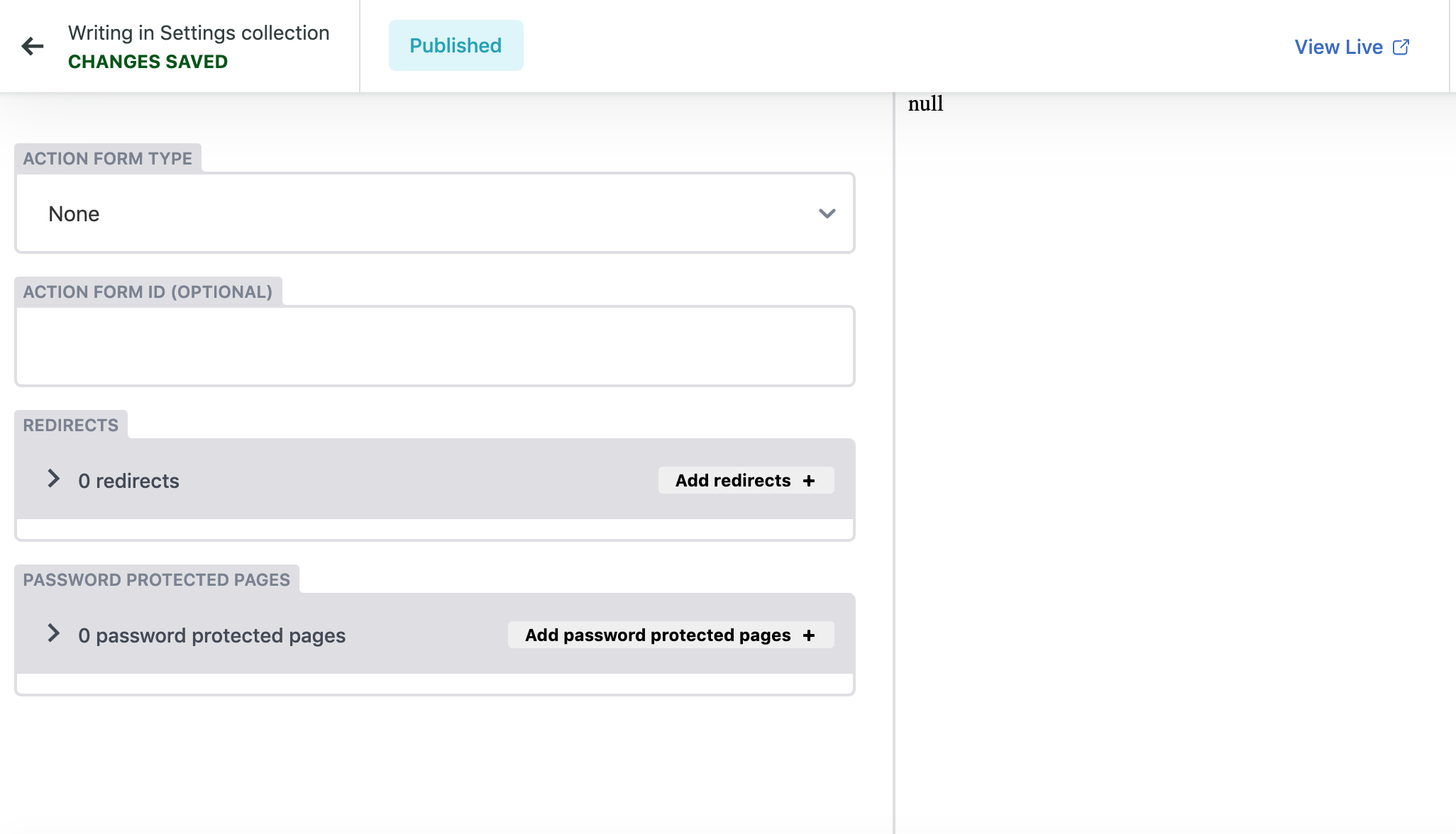 Action Form Type
We integrate with NGPVAN/EveryAction, Action Network and MailChimp for the marquee form. You will notice in this dropdown you have the ability to select those or other. If you select other, please file a ticket with help@risingcampaigns.com to see if the CRM you wish to use is compatible. Once you have selected your source you will fill out the Action Form ID.
Action Form ID
Depending on your CRM source the the Action Form ID will be different and located in different places. You can find the Action Form ID in the following places with our integration partners:
This will be everything after "Forms/" in the URL. Ex. https://actions.everyaction.com/v1/Forms/5r7I2eqN-kyshSYk6ZS6Rg2
This will be everything after "Forms/" in the URL. Ex. https://actionnetwork.org/api/v2/forms/d91b4b2e-ae0e-4cd3-9ed7-d0ec501b0bc3
Redirects
The redirects functionality allows you to use your domain as a redirect to any page internal or external. First you will need to create the slug. To do this you will need a forward slash before you type the slug. For example if the slug is "vote", this section should look like /vote.
Next you will post whatever link you want the slug to redirect to. For example if we wanted to redirect to Google this would look like: https://www.google.com/. The redirect will not work if https:// is not pasted in with the URL.
Password Protected Pages
This option allows you to create a page in the Pages function of the site and find it listed in the drop down in Backmatter and protect it universally through one username and password. Meaning that if you want to share this, everyone you share it with will have the same username and password. This option is good for small groups, approval of a page or for internal information that is kept on the site, like board meeting notes.